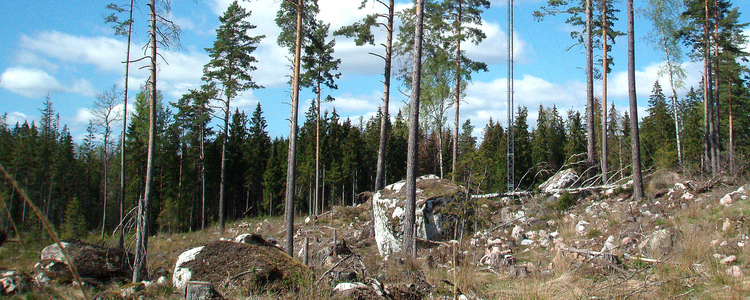 Notified areas of final felling
Forest owners are required to give notice of all planned regeneration felling on areas of 0.5 hectares or larger, to the Swedish Forest Agency, no later than six weeks in advance. Permits are required for regeneration felling of broadleaved forest, and for re-generation felling in mountainous areas in the interior of Northern Sweden.
When the notification has been received, we will take a position on whether we should provide advice to the forest owner for example about nature consideration and silviculture. We may also decide to inform the forest owner about the requirements of the Environment Act and the Forestry Act. In some cases we decide about special conditions for harvesting and we can also ban logging totally.
The registration is valid for five years.
Please note that these statistics do not show how much that actually was harvested and that clearing and thinning requires no registration.
We update statistics on the notification monthly in our statistics database.