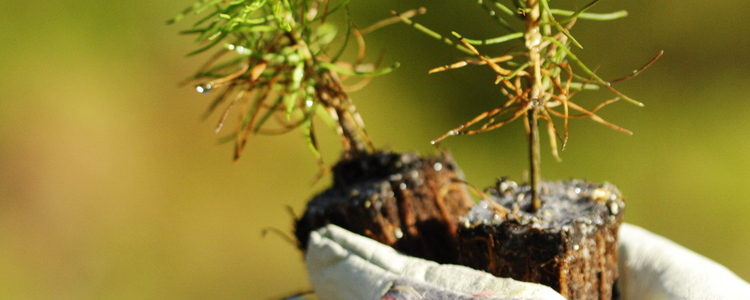 Production and trade of seed and plants
Production and marketing of forest seed and plants within EU are regulated by the Council Directive 1999/105/EC on the marketing of forest reproductive material. This Directive is implemented in Swedish legislation
Key issues in the rules
A Master Certificate always required
All seed produced in Sweden and other EU Member States must come from an officially registered basic material e.g. a seed orchard or seed stand having a unique register identification, and it is not allowed to market FRM unless a Master Certificate has been issued for it.
The Master Certificate showing unique register identification is issued to the seed after collection by the designated national authority (the Swedish Forest Agency for seed harvested in Sweden). The Master Certificate assures that the seeds are collected from an approved basic material and, it also gives relevant information, e.g. on the type of basic material, phenotypic and genetic quality and origin of the material.
All approved basic material appears on a national register (Rikslängden). The EU compiles national registers of basic material for all EU Member States. This information is available on the EU web page.
Sufficient documentation to the customer
Suppliers delivering FRM are responsible to give to the buyer the register reference of the Master Certificate and all other information needed for appropriate documentation of the material according to the legislation. The information shall be given on the label or a supplier's document. The aim is to ensure that the marketed material is traceable to the registered source of basic material throughout the whole chain from production to end use.
Trade across EU Member State borders
A Master Certificate issued in one EU Member State is valid across the whole EU. When FRM moves from one Member State to another, the authority of the Member State from which the FRM is moved shall provide information about the identity and amount of traded FRM to the authority of recipient country. Therefore, the person or company trading FRM across member state borders shall notify the authority about the trade.
Import from third countries to EU
FRM coming from third countries can be marketed in the EU if it affords the same assurances as the material produced in the EU. The FRM certified in Canada, Norway, Serbia, Switzerland, Turkey and United States following the OECD certification rules (OECD Forest Seed and Plant Scheme, OECD Scheme for the certification of Forest reproductive material moving in the international trade. OECD Forest Seed and Plant Scheme.) fulfil these EU equivalence requirements. Before the material can be marketed within the EU, the Swedish Forest Agency shall issue a Master Certificate for this material based on the OECD Certificate of Identity.
It is importer's responsibility to ensure from the National Plant Protection Organization (Swedish Board of Agriculture) that the material fulfils the plant health requirements.