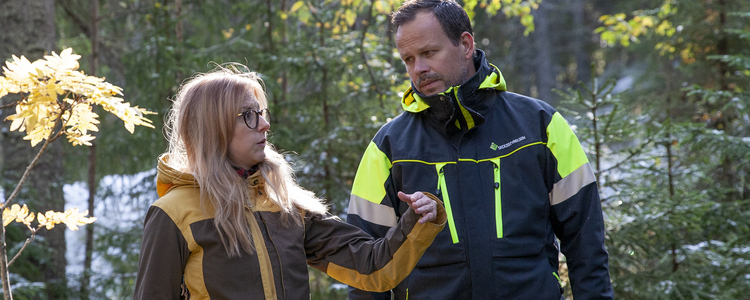 Organisation
The Forest Agency has offices in approximately 80 places in the country, with the head office in Jönköping.
The Forest Agency is led by the Director-General. A board appointed by the government has utmost responsibility. Two departments, the Forest Department and the Administrative Department, support the daily operations.
Several of the employees in these departments are stationed in local offices located around the country.
An important part of our work is field-based, such as inventories, site visits and our contacts with forest owners. This role is largely carried out by the local districts, which are geographically divided into three regions.
Almost 800 people are employed by the Forest Agency.