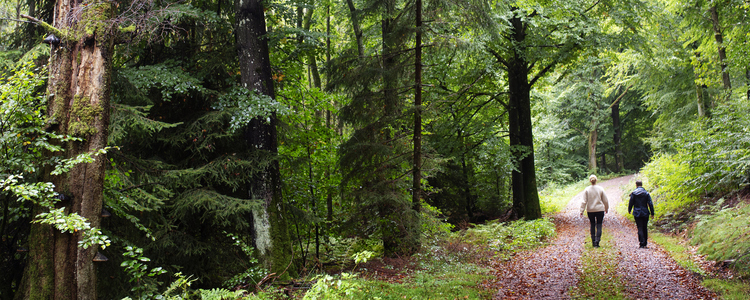 Voluntary set-asides and forest land under forest management certification schemes
The statistics describe how large areas forest owners have voluntarily set aside for nature conservation purposes and how much area is covered by the two certification systems PEFC and FSC.
According to the Swedish Forest Agency's definition, a voluntary set-aside is an area of continuous productive forest land for which landowners have voluntarily decided not to take measures that may harm its natural, cultural and social value. The area must be documented in a plan or other document.
Forest certification is a voluntary commitment that forest owners can make for responsible and sustainable forestry. The certification means that forest owners undertake to adapt forestry to specific rules on how they conduct forestry, what consideration they take of the environment and the conditions for those who work in forestry.
2022 was:
1.4 million hectares voluntarily set aside
14.8 million hectares certified
Area of voluntary set-asides
The area of voluntary set-asides in 2022 was 1.4 million hectares, which is an increase of about 50,000 hectares compared to 2021. Over time, voluntary provisions have increased since measurement started in 1996, first at a rapid pace until 2010 and then more slowly, as shown in Figure 1.